You know those nights when you are up just hanging out watching TV having a good time and all of a sudden it's 3am? Oh that's just us...oops. Well yeah that was us. Which translates into a morning that didn't start until 11am! Oy! Now my sleep schedule is going to be all messed up, but I am going to go to bed early tonight and fix it.
After my 3 mile run last night my left ankle was hurting me. I iced it but this morning it is still not where I would feel comfortable running on it. I have a 1.5 mi run on my agenda today and then a rest day tomorrow so I am going to flip flop today and tomorrow. For me, after not being able to run consistently for around 2 years, staying injury free on my way back to being a runner is one of my main goals. I always ice and if I need to, I take a rest day.
Being unemployed has given me the opportunity to experiment a tad bit in the kitchen. This is more out of boredom than me being enthused to be in the kitchen. Unlike many of my blogging counterparts, I absolutely despise being in the kitchen. I hate to cook, really hate to bake, and really really hate to clean up. I love to eat tastey things though. Since we are borderline broke, we cannot go out to eat so I have been cooking. Today was chocolate zucchini bread and quinoa 'n cheese day.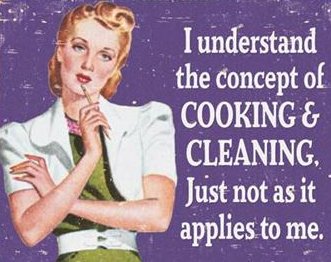 You would think I would be zucchinied out but I'm loving it. I followed this
recipe
. I did change things up a bit.
1 cup of veg. oil to 1/2 cup of EVOO
2 cups of sugar to 1 cup of apple sauce, 1/2 cup of chopped pineapple, 1/3 cup of sugar
2.5 cups of flour to 2 cups of ground rolled oats and 1/2 cup of white flour
1 tsp of baking soda to 1 tsp of baking powder (I didn't have any baking soda)
1 tsp of cinn. to 1 tsp of cloves (again I ran out of cinn.)
Also, instead of a few little loaves, I made one big one. It took an extra hour to bake because of it. I think if I did it again I would add another cup of rolled oats to make it less gooey because even after baking it for extra time it was still really moist in the middle. Overall though it was pretty tasty. It wasn't overly sweet. Plus it made the whole house smell like the Hershey Factory.
While the bread baked I made quinoa 'n cheese. Anyone else have a hard time remembering that it is actually pronounced KEEN-wah? I always have to consciously think about how quinoa is actually pronounced. Anyhow, this was also a new recipe for me as well. I was craving mac 'n cheese for the past week but I wanted to make a healthier version. I stumbled on this
recipe
from Monica Nelson Fitness and decided to give it a go.
I followed this one pretty much to a T. I used soy milk and extra cheese in the form of additional mozzarella in the mix and parmesan on top. It was gooey and cheesey and hit the spot! I loved how light this was. I will definitely be making this again when I get a craving for mac 'n cheese.